Travel Medicine | How It Works
Costco
Costco offers a Full Service Travel Medicine Consultation Program. Please review the following information to help inform and guide you.
Purchase A Travel Consultation
1. Start at Travel Medicine Pharmacies, The link provided will open in a new tab.
2. Click on the Costco Icon — This will take you to the Costco website.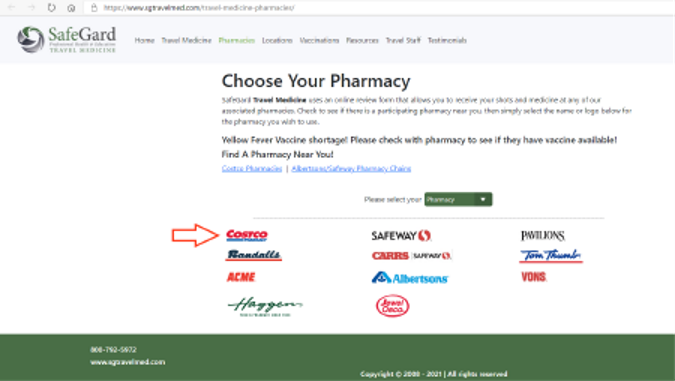 3. Select the number of travel medicine vouchers — 1 voucher per travel form is required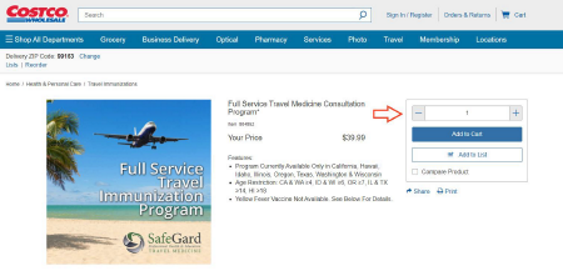 4. Click Add to Cart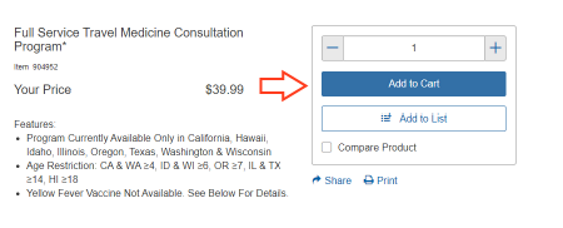 5. Click View Cart


6. Click Checkout and Sign In


7. Complete Payment to Costco
8. Email from SafeGard will arrive in about 2 hours
Click on link in email from SafeGard to start your new travel form(s)