Travel Medicine | How It Works
Costco
Please review the following information to help inform and guide you.
Copy Travel Form(s) from previous trips.
1. Click on Start New Travel Form.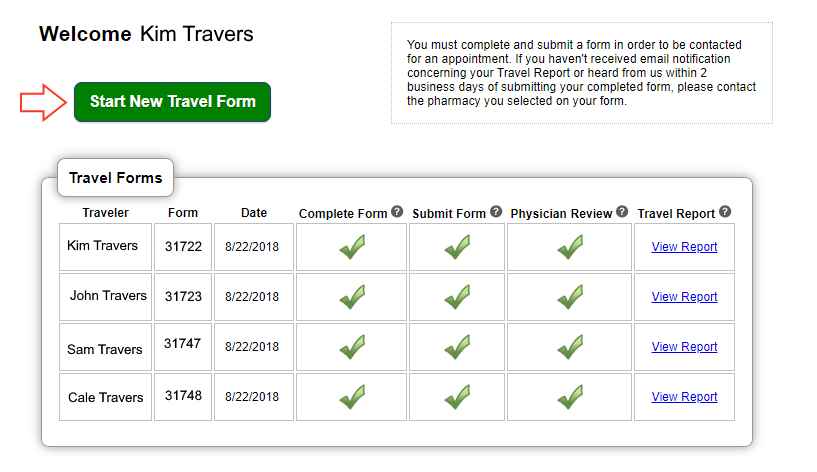 2. Click on prior travel form. This will create a new itinerary.

3. Review Information on the Personal Data and Medical History, Update Information to current.


4. Acknowledge that you reviewed medical history.


5. You have the option to Copy Destinations from a previous trips or Add New Destination.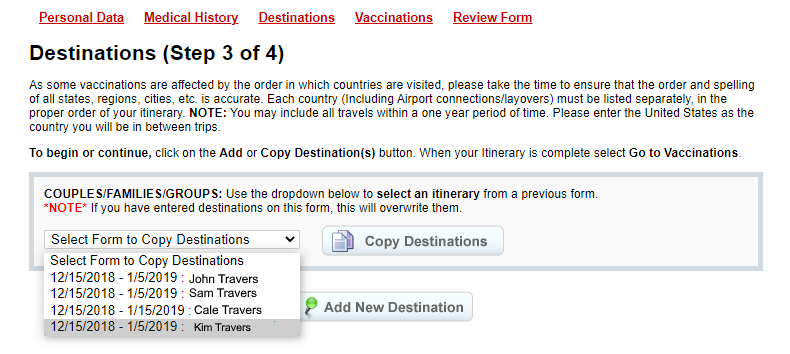 6. When done click "Go to Vaccinations" and update as needed. At the end of each vaccination, you will be asked if you reviewed the information. Check the box and submit to proceed.