Travel Medicine | How It Works
Costco
Please review the following information to help inform and guide you.
Copy Destination(s) from exiting travel form
1. Click on Start New Travel Form.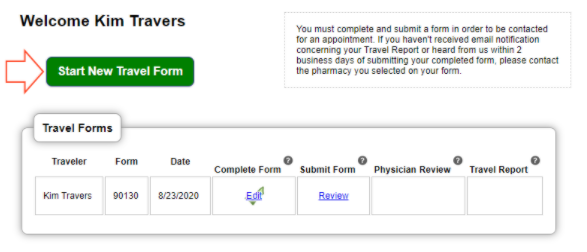 2. Complete Sections on Personal Data and Medical History and proceed to Destinations page.
3. On the Destinations page there is a drop down available with destinations from previous travel forms. Select the date of travel #1 indicated and click Copy Destinations button #2


4. Click OK to confirm any existing destinations will be overwritten.


5. Destinations are listed below.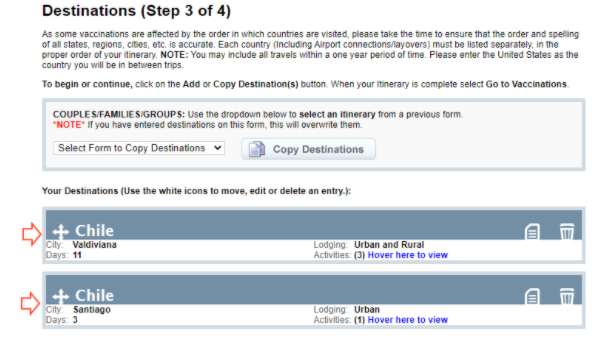 6. When done click "Go to Vaccinations"